We create products and services that help businesses thrive.
Who We Are
We are a strategic experience design consultancy. We help companies create products and services that engage customers and drive business.
We've worked with powerhouse brands from all over the world to define, design, test and optimize products, services and experiences. We are firm believers in insight-driven design and customers are at the heart of everything we do.
What We Do
Understand your customers
We help you understand your customers, the worlds they live in, and the context in which they interact with your brand.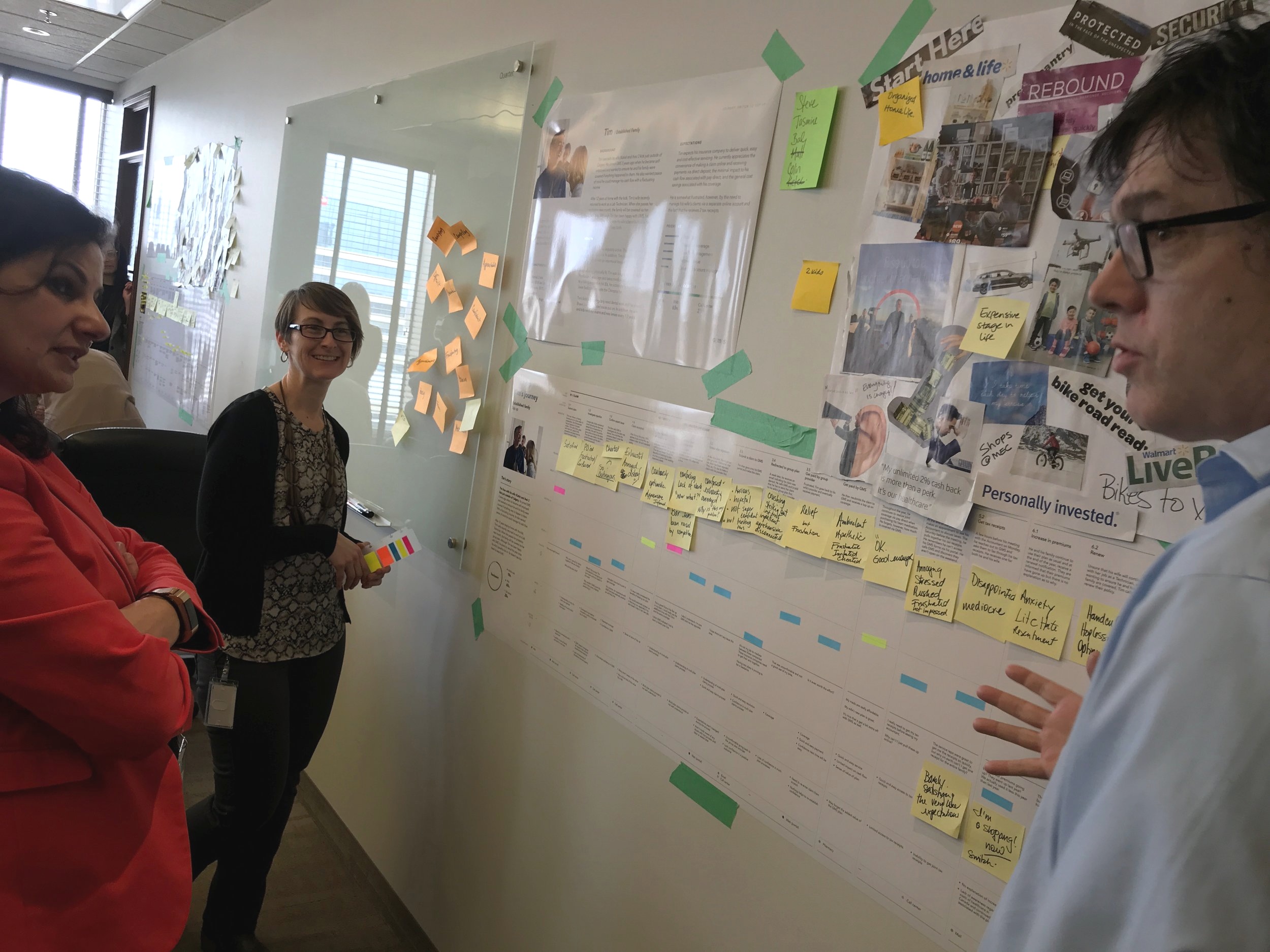 Imagine a better future
We work with you to reimagine your customers' experiences and define new and/or existing product and service propositions.
Create & optimize digital products
We design, test and iterate digital products to better engage your customers.
Grow your capabilities
We fill skill gaps within your organization by temporarily joining your team and/or training your people.
How We Do It
3 key principles guide our work
Human Focus
Research is core to everything we do. We don't believe in the "throwing spaghetti against the wall to see what sticks" approach to design. We believe in designing experiences that meet the needs and expectations of customers.
Collaboration
Although we will become experts of your customers, you will always be the experts of your business. To ensure we design products and services that deliver maximum business value, we work collaboratively with our clients throughout our engagements.
Action Oriented
Unlike some other consultancies that specialize in generating customer insights, our work doesn't stop there. We strongly believe in translating data and insights into actionable strategies and design decisions.
Who Does It
We are a core multidisciplinary design team with visiting specialists.
Jessica Clements
Founder, Design Director
Jessica is a design research and strategy specialist with a background in management consulting. She's an expert in leading exploratory and evaluative research; generating customer and market insights; defining propositions; iterating product and service designs; and training teams.
Originally from Toronto, Jessica spent a large proportion of her career in London, England where she worked agency-side to deliver award winning products and services with leading international brands.
She has worked across multiple industries including healthcare; fitness; banking; transportation; payments; and retail. Some of her favourite clients have included Nike; Elli Lilly; Visa; Janssen; and TAG Heure.
Anita Sedgwick
Innovation Director
Anita is a veteran design consultant specializing in strategy and innovation. She's skilled at uncovering new and emerging market trends and helping clients tackle big and complex challenges.
She focuses on leading teams to inform, design and build propositions, products and services that improve the world of her clients as well as their customers.
She has lead large initiatives in the finance, insurance and education industries. Some of her favourite clients have included TedTalks; RBC; CIBC; Thomson Reuters; Intact; Brookfield; and Kellog's.
Anna Kop
Senior Design Researcher
Anna is a design research enthusiast and a master at figuring out what makes customers tick. She is skilled at conducting the full range of qualitative research methodologies, digging into quantitative data, and generating insights to support product and service design.
Anna has worked extensively with in-house marketing, as well as design and development, teams. She has a keen interest in the health, insurance and financial sectors.
Donna Vitan
Senior UX Designer
Donna is a user experience and interaction designer with stellar visual design skills. She consistently demonstrates an amazing understanding of the relevant opportunity area and delivers designs that elegantly balance both the customer, as well as the business, needs.
With significant experience working with clients operating in regulated environments, she also knows when to push the boundaries and when to colour within the lines.
Let's Chat
Want to learn how Design Lobby can help your business thrive?